The hotel has an outdoor pool.
Additional amenities include a concierge desk, multilingual staff and laundry facilities. The property has designated areas for smoking.
Guestrooms
Televisions are equipped with cable and web TV.
Services
Concierge desk
Express check-in
Express check-out
Parking (free)
Self parking
Wheelchair accessible
Business center
Guestrooms and Scheduling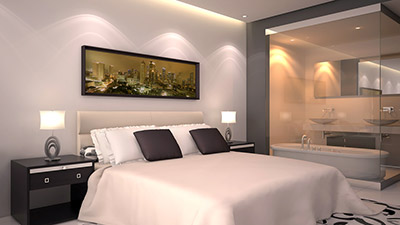 When patient's schedule, please call the hotel direct. Reserve your room under the "RDD Corporate Account" to book the room free of charge. You will need to use a credit card only for meals, movie rentals, etc as a damage/security deposit, as we are not responsible for any damages to the room.
An example: Smoking is prohibited in the hotel and patients who smoke in the rooms may be charged a cleaning fee of $250. We only provide a 3 night stay with check-in on Tuesdays and check-out on Fridays (if driving home), or Saturdays if flying home. Any extra days beyond the required time or the typical stay, not to exceed 3 nights, is the responsibility of the patient.
All Rooms Include
Cable television service
Electronic/magnetic keys
Free local calls
Hair dryer
Private bathroom