Rapid Drug Detox is America's premier, rapid, anesthesia, DETOX center.
All patients are admitted into a private facility for the detoxification procedure.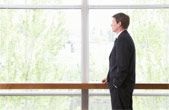 RDD Center is a drug-addiction treatment facility treating with the most advanced, safe and effective drug detox procedure to detox patients from opiate dependence, greatly reducing pain and suffering while valuing confidentiality and privacy.
Our reputation for excellence, our stellar safety record, the strict confidentiality with our very private setting and our exclusively developed and innovative RDD Method™ of treatment enables us to maintain our top position as a national leader in the field of anesthesia assisted opiate detoxification. Our patient's safety, confidentiality and comfort are our top priority.
Traditional Rehab v The RDD Method™
The thousands of stories we hear from patients that experienced the out-dated and dangerous detox methods used routinely within most traditional detox facilities throughout the country raises concern. Patients with opiate addictions are routinely treated in psychiatric facilities with protocols using out-dated and addicting opiate replacement medications. These doctors and facilities claim of rapid detox when the fact of the half-life of such medications does not support detox protocol. Unfortunately, many drug addiction treatment centers employ staff that does not have the experience or the medical knowledge to successfully treat opiate addicted patients. We have serious concerns about the lack of proper monitoring by traditional rehabilitation facilities during this potentially dangerous process.
Patients who complete our opiate detox program report that The RDD Method™ of detoxification eliminates most of their physical and emotional withdrawal symptoms. We offer affordable and effective ways to safely and comfortably gain control of your life, freeing you from the bondage of opiate addiction. Read success stories from our clients.
The Creation of The RDD Method™
The procedure was first developed at the University of Austria. As it demonstrated a positive outcome, Israel physicians offered the procedure as an opiate addiction treatment. After the rigorous FDA approval process, the method became available in the United States. Through our professional, top-notch medical physicians experience with detox, RDD Center improved the treatment method providing a unique, successful, safer treatment by reducing the duration of the anesthesia detoxification now known as The RDD Method™.
RDD Center Can Safely Help You
The RDD anesthesia procedure is typically under 1 hour, shortening the time spent under anesthesia. Long periods under anesthesia are not necessary for this treatment and can cause unnecessary serious complications. After the detoxification procedure, patients are monitored and kept in heavy sedation in the recovery room. Some patients express a desire to speak with others who were treated at our facility. If this would interest you, please let us know. We want you to feel comfortable and secure with the procedure and start your new life free of drug dependence.
RDD Center Ensures That The RDD Method™ Is Right for You
Prior to the actual anesthesia procedure, an appointment is scheduled for you to visit the facility for a thorough medical evaluation and history, physical exam, EKG, blood work, and urinalysis. Anesthesia does have associated risks, especially for people with certain pre-existing medical conditions such as uncontrolled high blood pressure, heart disease, diabetes, and epilepsy.
During your visit, you meet with our board certified anesthesiologist about the procedure to allay any concerns and answer any questions.
Your total stay required for The RDD Method™ of anesthesia detoxification, including the facility stay is 3 days. Once you return home, our physicians and nurses are only a phone call away, and follow your progress for a year.
The RDD Method™ Is Affordable
Many have discovered that treatment at RDD Center is more affordable than other drug treatments.
We do accept all major credit cards and/or debit cards for payment.
RDD Post Procedure Care
Our center employs approximately 20 specially trained paramedics, EMT's and nurses. Each patient is closely monitored by our expert, skilled, compassionate, professional medical staff in a safe, confidential and peaceful environment. All of our patients stay at the same hotel once they are discharged from the detox facility. Highly trained, licensed paramedics are always available and remain on the premises of the hotel 24 hours a day before and after patients are discharged from the surgery center to carefully monitor our patients while they rest. Patients and their caregivers have access to the paramedics at all times. The paramedics are steps away and monitor the patient by stopping by the room. Paramedics are immediately available if the patient needs anything or should their caregiver have any questions. This enables us to provide excellent, personal care to every patient in a private and peaceful setting before and after the detoxification procedure.
The treatment requires a 3 day stay and patients are encouraged to bring a friend or family member to stay with them. This person is considered the patient's caregiver. If patients are unable to bring someone with them, they are required to hire 24 hour nursing services which we provide with our highly qualified medical staff. Patients are never to be left alone while at the hotel resting.
Once the patient's anesthesia detox procedure is complete, they receive the Naltrexone Injection or Implant/pellet. Patients are then transferred to the recovery room area where they are closely monitored 'one-on-one' until they are ready to be moved to the post recovery area for the rest of the night. Our board certified physician remains with these patients at the facility the entire night. Once discharged from the facility the following morning, the patient is accompanied back to the hotel. Our trained and experienced medical staff educates and advises the caregiver about the patient's care and answers any questions the caregiver may have. After discharge from the licensed surgical center, our physician visits the patient daily at the hotel.
The next few days is a time of rest for the patient with their caregiver assisting them if need be. Our very knowledgeable head nurse is available 24 hours a day and is only a phone call away. We will stay in touch with the patient and their caregiver should they have any questions.
Prescriptions can be called into your local pharmacy in your hometown. Patients and their family members have direct access to our knowledgeable, caring staff 24/7. Our patients never need worry that their calls go unanswered or ignored. WE ARE ALWAYS AVAILABLE AND ADDRESS NEEDS PROMPTLY. We take pride in our expert and compassionate care and we are committed to each and every patient.