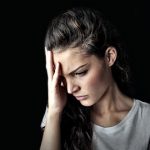 According to the NIDA (National Institute of Drug Abuse), there continues to be a large problem in the United States (and around the world) for people to receive help to become free of drug dependence. "In 2012, (date of last study) an estimated 23.1 million Americans (8.9 percent) needed treatment for a problem related to drugs but only about 2.5 million people (1 percent) received treatment at a specialty facility."
As drug addiction is on the rise, this disparity and availability to resources plays a larger role and presents an increased problem in our society. The gap between the number of drug abusers who need assistance and the number who receive treatment is sizeable. Exploring the need, available assistance, and social stigma associated with drug addiction is important to look at to measure improvement and define success.
It is not only finances and lack of resources that cause this gap, the nature of the disease and how our society perceives drug addiction plays a substantial barrier and continues to block many from receiving needed assistance. Drug abusers often do not seek treatment not only because of denial of the issue but because entering drug rehabilitation and treatment may disclose stigmatized, illegal behavior and the risk of adverse family, social, and economic consequences.
Rapid Drug Detox detoxification treatment center understands the barrier to receiving treatment and the fear of being "found out" and is set up to protect personal and confidential information so people can start on a path to recovery. Read more about how RDD values privacy.